Or Get a Free Online Quote
Macomb County Solar Panels – Trusted Solar Panel Company in Michigan
Are you looking for solar panel specialists who will go above and beyond to get you the best solar panel system there is? Macomb County Solar Panels supply and install high-quality solar panels allowing businesses and homeowners to save about 60% of the total energy cost. Our extensive industry knowledge and decades of experience allow us to complete any solar project efficiently and safely.
Our goal is to provide the most innovative solar energy solutions to homes and businesses in Michigan and the surrounding areas and ensure they are functioning optimally for many decades at the best price possible. Our work exceeds the highest quality standards, irrespective of the complexity of the project. With our long-term warranty on products and craftsmanship, dedicated local service and customer support, you can rest assured that you are picking the best solar panel company when you choose Macomb County Solar Panels as your partner.You should not pay for high energy costs than what you should. We value your hard-earned money and can help you save thousands of dollars using solar powers!
We Service Customers in
Macomb County, MI
Warren, MI
Sterling Heights, MI
Detroit, MI
Wayne County, MI
Troy, MI
Oakland County, MI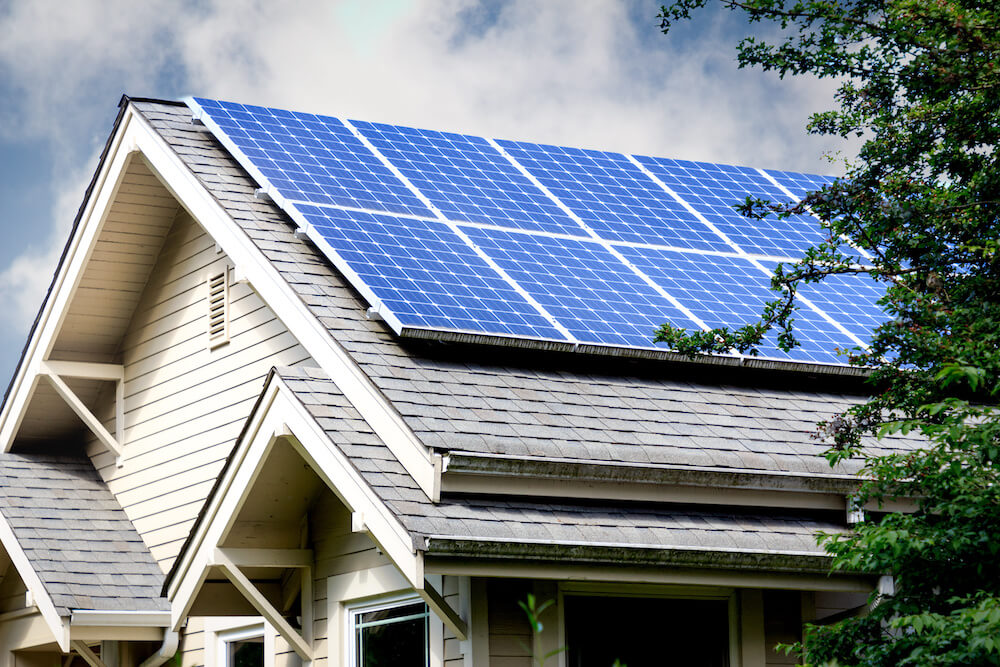 Benefits of Solar
If you live in Michigan, chances are you are paying electricity bills to your utility company that serves you the energy. These utility companies are not known to charge as little as possible. A large number of homeowners and businesses in MI are now turning to solar panels to meet their growing energy needs. Solar energy is the safest and the cleanest source of energy.
Going solar in MI is a wise decision. Here are some of the top reasons why –
Increase Energy Independence – Whether it is your home or your business, solar can put you in control of how you produce electricity and lock in a rate for decades to come.
Power That Is Clean, Abundant and Everlasting – Using solar panels, you use free fuel provided by the sun, which is clean energy and in abundance, and it allows you to do your bit for the earth.
Lowers Your Energy Bills – From the moment the solar panels are commissioned on your property, you reduce your home energy bills and the operating expenses for your business.
Backup Power During Outage – By adding a charged battery to your solar grid system, you can keep your lights on during the critical time of power outages.
Protects the Environment – The clean and renewable source of energy from the sun not only helps you but the environment too. It displaces energy generated from the grid, uses no water and is produced right on site.
Increase Value of Property – Solar energy system adds to the value of your property when it's time to sell. Every dollar you save on the utility bill savings translates to an increase in the property value.
Our Comprehensive Solar Panel Solutions
As one of the leading providers of solar panels in Michigan, our team at Macomb County Solar Panels do everything from residential solar installations to complex commercial installations. We offer honest advice on whether solar is right for you and guide you through the entire process, from start to finish.
Residential Solar Panels
Your home is an important place for your entire family. Our experts at Macomb County Solar Panels take the time to create a customized solar system according to the location, weather pattern and your family's needs. Our designs are based on your kWh consumption and ensure your home is getting the most efficient quality when it comes to installation and renewable energy.
Commercial Solar Panels
If you want to install solar panels on the roof or the ground of your commercial space, whether it is a school, building, or a farm, Macomb County Solar Panels got you covered. We provide you with the best ROI by designing and installing the most efficient solar panel systems. With years of experience in the industry, we know what quality executions look like, and we make it happen for you.
Off-Grid Solar Panels
Solar power for homes is the most convenient if you are not connected to a grid. If you wish to start living off-grid or your area has frequent power outages, we offer off-grid solar systems that are not connected to the grid. We custom design your off-grid solar systems based on your consumption need throughout the year.
What Makes Us Best When It Comes to Solar Power?
We know you have other options when it comes to picking a solar panel company. However, at Macomb County Solar Panels, we believe we have the most to offer our clients. Our responsibility does not stop with design and installation; we also provide leading service and support teams for ongoing support and maintenance of existing facilities. Here are why we are the best option when it comes to solar panel solutions in either your home or business –
We Pride in Quality Craftsmanship – We will offer you only the best quality products for every installation and top-notch service. We do all our jobs the right way!
We Go Above and Beyond for Our Clients – We work hard and go out of our way to exceed your expectations. If there is an issue, we make it right without any fuss.
We Put People First Always – Our team work together to ensure you are completely satisfied. We will always be there when you need us.
We Are Honest & Transparent – You can trust us to be completely honest with you. We offer you the best prices without any hidden charges.
We Give a Damn – Our team is passionate about what we do. We want to leave the world a little better than we found it for our future generations.
It Will All Start with a Free No-Obligation Consultation
If you are ready to stop paying high prices to your utility company and want to save on your utility bills, begin here!
We are here to provide you with all the information you need to go solar and provide a complete evaluation of the solar potential for your property. We will show you how solar panels will look in your business or home and also explain the financing options available to you. If we discover that solar is not right for you, we won't waste your time either.
Start Saving by Going Solar Today!
Whether you are looking to get solar panels for home or business or need repair services for the ones you already have, you can depend on Macomb County Solar Panels for all your solar panel installation needs. We will take the time to explain everything so you'll be fully prepared to make an informed decision without any pressure. Above all, you'll start saving money quickly with our in-house team handling the installation process for you efficiently.
Reach out to our solar experts today for a free solar consultation. You'll be amazed at how we make the entire process easy for you!